Fitness centres and other businesses using the GYMIFY system have their profile containing information about the fitness centre and the GYMIFY booking system. It is available on gymify.io (or similar websites, gymify.sk, gymify.cz, etc.). The booking system is also available on the GYMIFY mobile app for Android and iOS. Here, the client can access all the events and reservations created by the fitness owner.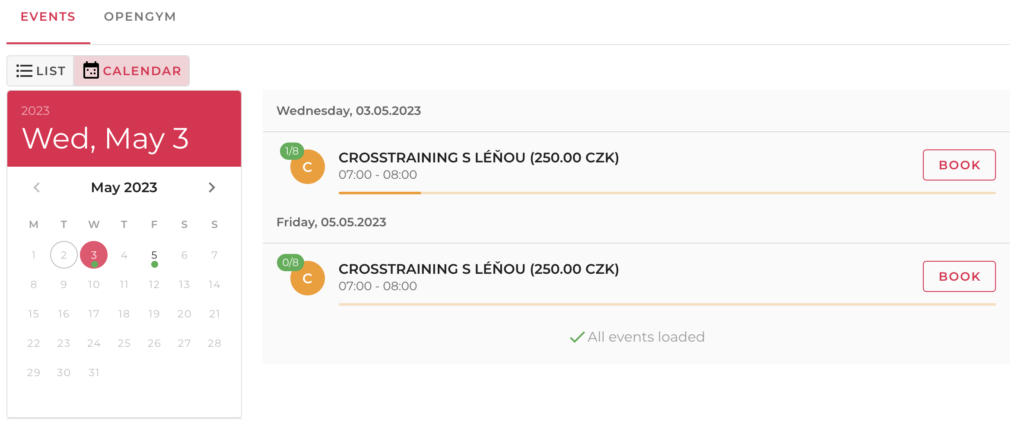 To promote the booking system under your brand, you can:
Redirect to our website using your location (.io/.sk/.cz) – This way, clients can access our website with the GYMIFY brand and browse the website or go to their account on the GYMIFY app. Redirections are always done based on the user language, for example, https://gymify.io/gyms/name-of-the-fitness-centre/booking
Redirect to an anonymous website with the brand and colour scheme of your own fitness centre – the address will differ from the URL in the previous option; it contains /gym instead of /gyms, e.g., https://gymify.io/gym/name-of-the-fitness-centre/booking
Sharing the GYMIFY booking system with your website - This option is recommended only if your website has good management and can support the necessary functions. Detailed information on how to link your website to the booking system is available right after logging into your GYMIFY owner account in the Events section.

After clicking on the option to share the booking system, follow the instruction in the pop-up window or give access to your programmer or website manager.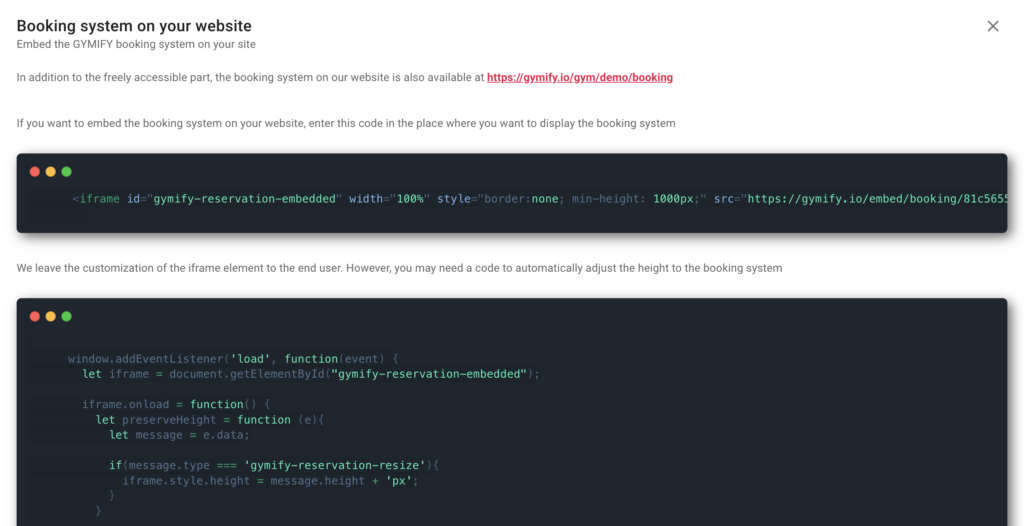 The colour scheme of your shared booking system can be set in the Gym Identity Settings.