If a mistake has occurred during registration or the card has been lost, you can delete or change the card. The clients must have an identical number within the fitness centre. GYMIFY differentiates between the card number, which is located on the physical card, and the "internal" card number, which is recorded by the barcode scanner.
Printing a card number on the GYMIFY smart cards is not obligatory. However, it can simplify and speed up card identification.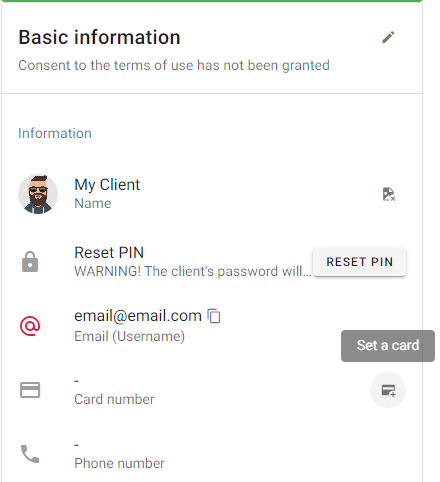 When a mistake has occurred, and the client's card number has been incorrectly recorded, you can edit the card in the client's profile in the section Card Number.

Afterwards, a new dialogue window opens, and you must scan the new smart card number using the tablet. After registering the card, the number is recorded in the system. In the case of the printed card number on the physical card, you must edit/check whether the number is the same as recorded in the system.
If the system has performed a check-in of a different client while you have been adding a new card into the system, you must scan the smart card number again! We recommend deleting the client's card and recording the correct information.

Quick TIP!
Deleting Cards
If the card has been lost or the client has turned in the card, you can delete it from the client's profile by clicking on Delete Card, and then assign it to a different client. If the original client also deletes their profile on GYMIFY, their card becomes automatically available for a different client.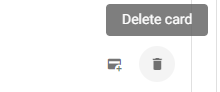 You can find out whether the client has an assigned card number by going to client records. If the card has been loaded, a green pictogram appears. Green mobile pictogram means that the client is using the GYMIFY mobile app.

Quick TIP!